LloretBus is the regular and urban transport service in the city of Lloret de Mar. Operated by Sagalés, LloretBus offers a total of 5 regular lines serving a population of close on 37,000 people.
LloretBus connects the city centre to the main points of interest, such as education and medical centres, tourist destinations, sports centres and shopping areas. It also offers a transport solution to all those residential areas located at a distance from the city centre.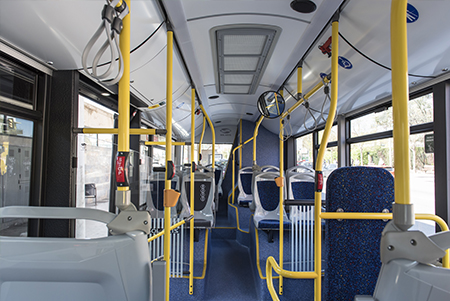 ADAPTED VEHICLE AVAILABILITY
All the vehicles used to operate the LloretBus lines are fully adapted for persons with reduced mobility.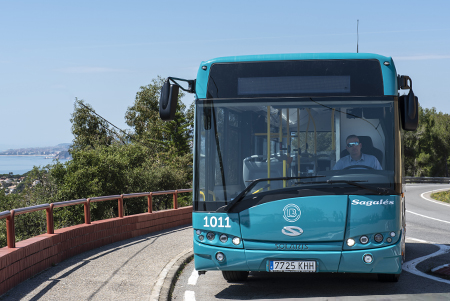 OSS SYSTEM
Our fleet is fitted with an operations support system (OSS) that allows service provision, bus timetables and incidents to be monitored in real time.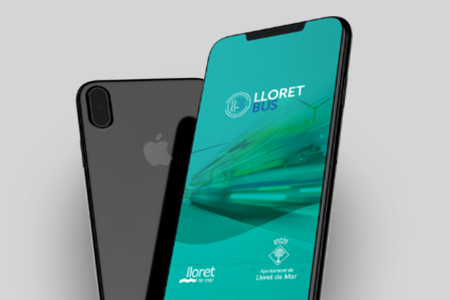 PASSENGER INFORMATION
To make it easier to access information about our service, we provide passengers with comprehensive timetable information via this website, the mobile app, www.sagales.com and in printed format at LloretBus stations and bus stops.
QUALITY
We have a Quality Integrated Management System that aims to improve organisational aspects of the service and technical quality. LloretBus has quality certification ISO 9001, environmental certification ISO 14001, UNE 13816 for the the good transportation of passengers and regulation OHSAS 18001 for the prevention of occupational hazards.
What's more, we continually perform quality assessments, develop customer satisfaction indexes (with techniques such as mystery-shoppers), carry out punctuality controls by line and security controls for vehicles and suggestions and requests.

Quality certificates
ISO 9001 (Quality)
ISO 140001 (Environment)
UNE 13816(Public transport quality)
OHSAS 18001 (Occupational health and safety)
, ISO 50001 (Energy management)